"We Were Not Been Paid For Three Months But We Were Still Happy" – Two Security Guards Who Were Caught On Camera Dancing While On Duty Finally Explains Why They Got Sacked.
Two young security guards who were fired from their jobs after they were seen dancing on duty in a viral video have embraced their new reality as social media content creators and they are doing it in good faith.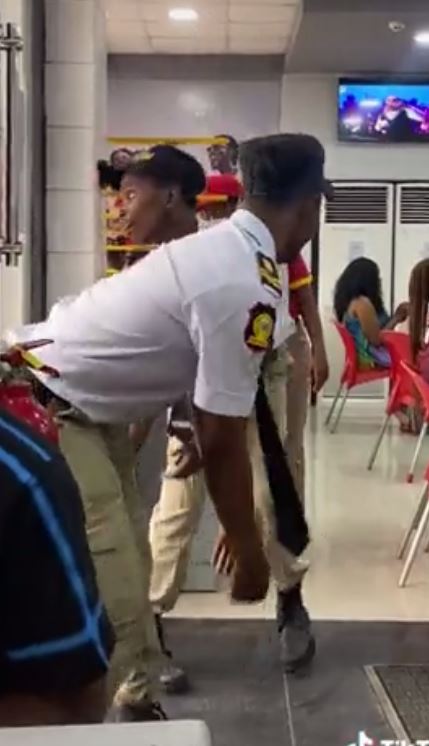 The two young boys in a video that went viral a few days ago were seen displaying amazing steps as they joyfully opened the door for customers who came into the restaurant in Aba.
Their clip went viral on social media and while they received praises from other social media users, the establishment they work for deemed it unprofessional and a sack letter was the result of their actions.
Hear their stories
watch :
"We Were Not Been Paid For Three Months But We Were Still Happy" – Two Security Guards Who Were Caught On Camera Dancing While On Duty Finally Explains Why They Got Sacked.

Posted by Thompson Nsisongabasi on Friday, 4 March 2022